Apartment Building - Purchase - Haßbergen
RE/MAX in Haßbergen Voll vermietetes Mehrfamilienhaus mit großer Gartenanlage.
Number of separate toilets
1
Beschreibung:
Das Mehrfamilienhaus mit vier Wohnungen, einer Gewerbefläche, Garagen und Nebengebäude ist voll vermietet.

Die Wohnungen verfügen über 3 Zimmer, Küche mit Einbauküche und Bäder mit Badewanne, Dusche, Waschtisch und WC. Sie befinden sich in einem gepflegten Zustand.

Der große Gemeinschaftsgarten für Spiel-, Grill- und Wäscheplatz und eine gepflasterte Hofanlage mit ausreichend Parkfläche für jede Mieteinheit befindet sich hinter dem Haus.

Genügend Platz für Fahrräder, Gartenmöbel, Werkzeug, Spielzeug und vieles mehr gibt es in den Nebengebäuden, dort sind auch die Garagenplätze zu finden.

Angaben zum Energieausweis:
Energieausweis: Bedarfsausweis
Baujahr laut Energieausweis:1900
Energieausweis gültig bis: 24.08.2024
Wesentlicher Energieträger: Öl
Energiebedarf 113,8 kWh/(m²*a)
Energieeffizienzklasse: D
Lagebeschreibung:
Haßbergen mit seinen ca. 1600 Einwohnern gehört zur Samtgemeinde Heemsen und ist nördlich der Kreisstadt Nienburg an der Bundesstraße B215 gelegen. Zur Kreisstadt Nienburg sind es gut 6 km.

Ebenso ist die Samtgemeindeverwaltung in Rohrsen nicht weit und schnell zu erreichen. Kindertagesstätte und Grundschule sind vor Ort, das Schulzentrum in Heemsen, weiterführende Schulen in der nahen Kreisstadt.
Energieausweis:
Year of construction:

1900

Final energy demand:

113,6 kWh/(m²*a)

Energy Performance Certificate (for Buildings):

According to construction

Energy Certificate:

D

Energy pass valid until:

24.08.2024
Ausstattungsbeschreibung:
Kunststofffenster, isolierverglast,
Einbauküchen,
Bäder mit Badewanne, Dusche, Waschtisch, WC,
Bodenbeläge: Fliesen, Laminat, Teppichboden,
Zentralheizung Öl,
3 Garagen,
Anbau mit Abstellräumen, Lagerflächen,
Bauplatz.
Sonstige Angaben:
Alle Daten in diesem Exposé beruhen auf Angaben des Verkäufers. Die Objektangaben wurden mit großer Sorgfalt zusammengestellt. Für die Richtigkeit der Verkäufer-, Anbieter- und Angebotsangaben können wir keine Haftung übernehmen. Irrtümer vorbehalten.

Der Erwerber trägt neben den üblichen Erwerbskosten
4,64 % Provision (inkl. MwSt)

Auf Wunsch stehen wir Ihnen mit weiteren Informationen zum Objekt gerne zur Verfügung.

Eine gemeinsame Besichtigung des Objektes kann nach vorheriger Vereinbarung mit uns, auch kurzfristig, erfolgen.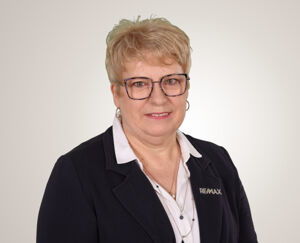 Angela Wiechmann
RE/MAX - Lizenzmaklerin
05021 861 73 77
Sie wollen mehr erfahren?
Wenn Sie uns eine Nachricht über das Kontaktformular senden, melden wir uns schnellstmöglich bei Ihnen: