Business Premises With Living Accomodation - Purchase - Steimbke
Vielfältig nutzbare Gewerbeimmobilie, Arbeiten, Wohnen, Wellness, Wohngemeinschaft oder Betreuung.
Number of separate toilets
8
Beschreibung:
SOFORTIGE ÜBERNAHME MÖGLICH !

Die vielseitig nutzbare, in massiver Bauweise errichtete Immobilie wird immer noch gern gebucht und kann bei ständigem Präsenz ein Vielfaches erwirtschaften.

Das Erdgeschoss bietet ca. 118m², im Gastbereich hinzu kommen die Nebenräume wie Flur, Küche, Kühlraum, Lager und Durchgänge zum kleinen Saal, den Toiletten, Heizungsraum und Lagerraum.

Im Jahr 1981 gab es den Anbau eines Windfangs und eine Erweiterung der Küche. Im Jahr 2001 erfolgte der Ausbau im Dachgeschoss, dort stehen fünf Zimmer und zwei Bäder zur Verfügung. Vom Flur aus erreichen Sie auch den isolierten Spitzboden.

Fortlaufende Renovierungen sowie Erneuerungen der technischen Geräte sorgen für die Instandhaltung der Immobilie.

Angaben zum Energieausweis:
Energieausweis: Bedarfsausweis
Baujahr laut Energieausweis:1981
Energieausweis gültig bis: 05.01.2025
Wesentlicher Energieträger: Gas
Energiebedarf 93,6 kWh/(m²*a)
Energieeffizienzklasse: c
Lagebeschreibung:
Die Immobilie befindet sich im erholsam gelegenen 200 Seelen Moordorf Lichtenhorst zwischen Hannover, Hamburg, Bremen mit Anbindung zur A7, A2 und drei Flughäfen.

Lichtenmoor liegt nordöstlich von Nienburg/Weser zwischen den Flüssen Weser und Aller. Es befindet sich rund 30 km nördlich des Steinhuder Meeres. Durch das Lichtenmoor führen zwei Straßen, die in West-Ost und in Nord-Süd-Richtung verlaufen und sich im Zentrum des Gebietes in Lichtenhorst kreuzen. An den Rändern des früheren Moores liegen die Orte Rethem-Moor, Steimbke, Sonnenborstel, Anderten und Lichtenmoor. Die zentral im Moor gelegene Siedlung Lichtenhorst wurde erst 1919 gegründet.
Energieausweis:
0
25
50
75
100
125
150
175
200
225
Year of construction:

1961

Final consumption of energy:

93,6 kWh/(m²*a)

Energy Performance Certificate (for Buildings):

according to consumption

Energy Certificate:

C

Energy pass valid until:

05.10.2025
Ausstattungsbeschreibung:
Kleiner Saal, mit Theke und Bühne,
Toiletten, Damen und Herren,
Gastbereich,
Gästezimmer,
Terrasse 50m²,
2 Bäder,
Spühlküche,
Technikraum,
Holzfenster, teilweise Kunststoff Isolierverglast,
Gastherme,
Gastank,
Teilkeller,
Parkplatz 400m²,
Sonstige Angaben:
Alle Daten in diesem Exposé beruhen auf Angaben des Verkäufers. Die Objektangaben wurden mit großer Sorgfalt zusammengestellt. Für die Richtigkeit der Verkäufer-, Anbieter- und Angebotsangaben können wir keine Haftung übernehmen. Irrtümer vorbehalten.

Der Käufer zahlt im Erfolgsfall eine Käuferprovision von 5,95 % inklusive Mehrwertsteuer. Die Provision errechnet sich aus dem beurkundeten Kaufpreis

*****************************************************************************************

Auf Wunsch stehen wir Ihnen mit weiteren Informationen zum Objekt gerne zur Verfügung.

*****************************************************************************************

Das Expose' erhalten Sie kostenlos unter Angabe Ihrer kompletten Kontaktdaten (vollständige Adressangaben mit Vor- und Zunamen, Adresse und Ihrer Telefonnummer).
Ihre Angaben werden selbstverständlich vertraulich behandelt.

Eine gemeinsame Besichtigung des Objektes kann nach vorheriger Sichtung des Exposés und telefonischer Vereinbarung mit uns, auch kurzfristig erfolgen.

*****************************************************************************************
Haben auch Sie eine Immobilie zu veräußern oder zu vermieten? Gern unterstütze ich Sie mit einem individuellen Verkaufskonzept. Aufbereitung oder Neuerstellung von Grundrissen in 3D, professionelle Exposés im Digitaldruck sind nur ein kleiner Teil meines engagierten Vermarktungskonzepts.
Lassen Sie sich unverbindlich beraten!

www.remax-wiechmann.de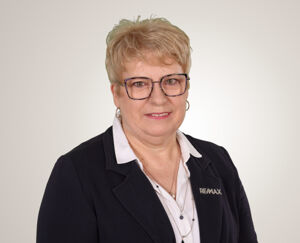 Angela Wiechmann
RE/MAX - Lizenzmaklerin
05021 861 73 77
Sie wollen mehr erfahren?
Wenn Sie uns eine Nachricht über das Kontaktformular senden, melden wir uns schnellstmöglich bei Ihnen: